Our team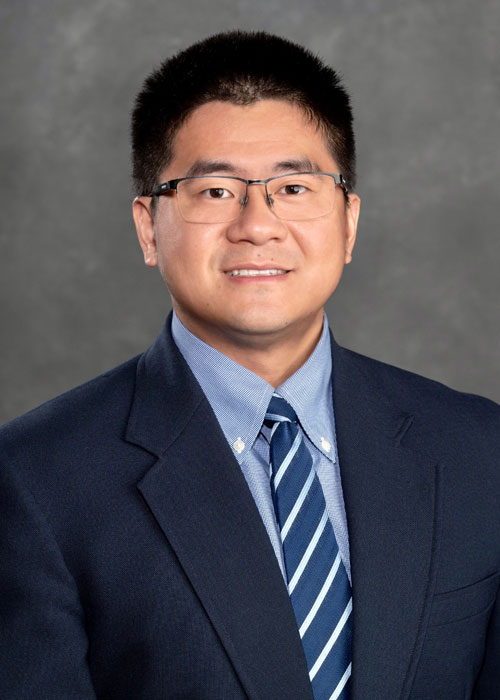 Jiale (Gary) Hu, PhD, RN, FAAN
Assistant Professor
Director of Research and Global Outreach
Email: jhu4@vcu.edu
Faculty Bio
Jiale (Gary) Hu is an Assistant Professor and Director of Research and Global Outreach in the Department of Nurse Anesthesia Virginia Commonwealth University (VCU). He used to work as an anesthesia nurse and executive director of nursing research at Shanghai Ninth People's Hospital in China. Dr. Hu's overall research interests lie in knowledge translation in health care settings, particularly in anesthesia and pain management settings. He obtained one patent, published over 130 articles in peer-reviewed journals, and provided more than 100 presentations at international, national, or local conferences. He has also been invited by different institutions to supervise or mentor undergraduate and graduate students (i.e., BScN, MScN, PhD, DNP, DNAP) for their research projects.
Research
Jiale (Gary) Hu's Google Scholar profile
His current research program includes three streams.
Pain assessment in patients who cannot give self-report
Leading changes in complex systems (e.g., Crisis resource management, Pain management, Diversity, Equity, and Inclusion in healthcare workforce, etc.)
International collaboration in nurse anesthesia education and evidence dissemination.
Teaching
Evidence-based Decision-making in Nurse Anesthesia
Research Methods and Statistical Measures in Nurse Anesthesia Practice
Health Services Delivery Systems for the Nurse Anesthetists
Advanced Chemistry and Physics Concepts for Nurse Anesthetists
Nurse Anesthesia Doctoral Project

Biostatistical Methods for Health-Related Sciences
Current Professional Services
Extramural
Editorial Board Member
Six peer-reviewed journals, for example, Frontiers in Health Services, Nursing Plus, Frontiers of Nursing
Peer reviewer for publications
More than 40 peer-reviewed journals, for example, Nature Scientific Reports, European Journal of Pain, Journal of Pain Research, Journal of Medical Internet Research, American Association of Nurse Anesthetists Journal, Journal of Healthcare Leadership, The Lancet Regional Health - Western Pacific
Peer reviewer for conference presentations and research grants/awards
Council of International Neonatal Nurses Conference
Sigma Theta Tau International Honor Society of Nursing (STTI)
American Society of PeriAnesthesia Nurses Mary Hanna Journalism Award
Award Committee Chair & Counsellor, STTI Gamma Omega at-large Chapter
Committee member, STTI International Nurse Leader Review Committee
Scientific Writer, Joanna Briggs Institute & Cochrane Nursing Care Field, Joanna Briggs Institute & Cochrane Nursing Care Field
University
Research Investigator, VCU Health System
Committee member, Protocol Review and Oversight Committee (Nursing & Allied Health), VCU Health System
Committee member, Academic Programs and Research Committee, VCU
College
Faculty

Senate

Representative, VCU College of Health Professionals
Committee Member, VCU College of Health Professions Research Committee