Our team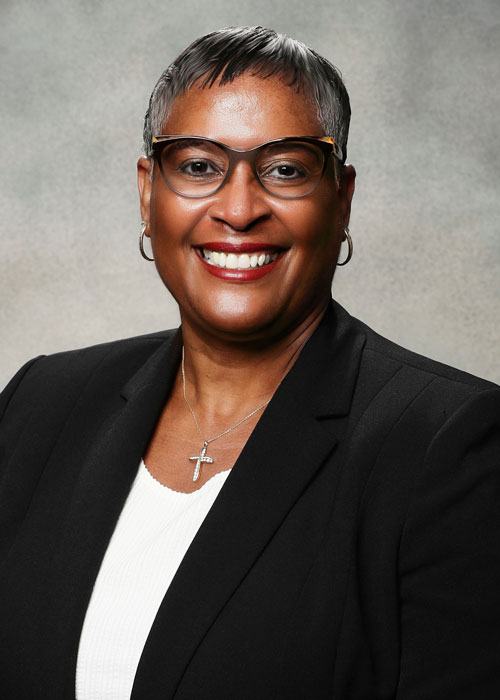 Reverend Clara M. Owens moved to the state of VA from Tuscaloosa AL. She has been married for forty-one Robert E. Owens, Jr., and has two daughters, Princess LaShante Owens and Michelle Rene Owens. She is also the proud grandmother of two grandchildren, Kayla Nichole Owens and Robert E. Owens, III.
Reverend Owens graduated from Virginia Union University, where she received her Bachelor of Arts, degree in Religious Studies with a concentration in Philosophy. In addition, Reverend Owens is also a graduate of Baptist Theological Seminary in Richmond, VA, where she received her Master of Divinity Degree with a concentration in Christian Education. Reverend Owens is also a graduate of Virginia Common-wealth University in Richmond, VA, where she received a Master of Science in Patient Counseling. She served as a chaplain resident in a Trauma 1 Hospital while completing her studies at Virginia Commonwealth University in Clinical Pastoral Education for Hospital Chaplaincy. She presently works at Virginia Commonwealth University Hospital as a Board-Certified Family Communications Coordinator Chaplain, also assisting with the training of the 2020-2021 Chaplain Resident class.
Reverend Owens seeks to fill the gap between hospital chaplaincy and the church congregation, providing emotional, spiritual and intellectual support to the well-being of all people. Reverend Owens continues to make time to assists her husband with their businesses, Arête Enterprises Inc., as Vice President of Administration. Rev. Owens and her husband also are the owners of Lighthouse Residential Group Home, serving the needs of intellectual challenged clients.
Reverend Owens has served as a service representative for Missions and continues to be passionate about missionary project. Reverend Owens has been awarded the Grover Scales Preaching Award through Baptist Theological Seminary at Richmond. Likewise, Reverend Owens was also nominated for the Addie Davis preaching award through the Baptist Women in Ministry, recognized by the Baptist General Association of VA.
Reverend Owens is a member of Quioccasin Baptist Church, Richmond, VA, where she presently serves as an Ordained Associate Minister of Missions. She has passionately worked with the children and youth department for over twenty-five years. Reverend Owens has also served on the Quioccasin Baptist Church Deacon's Ministry and provided leadership as a Sunday School Superintendent, President of Women's Missions and other ministries of the church. Reverend Owens believes everyone has a gift to share, she leans on one of her favorite scriptures, Philippians 4:13, "I can do all things through Christ who strengthens me."