Our team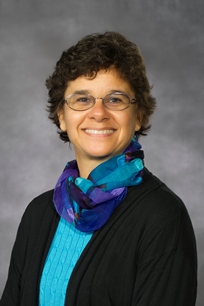 Stephanie Hamilton serves as Faculty Chaplain Liaison for Surgery/Trauma/Neuro, and as FCC Team Leader. A native of Kingston, Jamaica, she completed high school in Grand Cayman; her Bachelor of Arts at Queen's University in Kingston, Ontario, in 1981; and her Masters of Divinity at The Southern Baptist Theological Seminary in Louisville, Kentucky in 1990. She completed her Chaplain Residency at UNC Chapel Hill's Trauma Center in 1991 and was ordained in 1992. She worked as a Chaplain at hospitals in Monroe and Charlotte North Carolina, before moving to Richmond. She began at VCU in the fall of 2000 as one of the Clinical Faculty, as Adult Bereavement Coordinator and Coordinator for the Annual Good Grief Conference.
She is endorsed with the Alliance of Baptists and became Board Certified as a Chaplain with the Association for Professional Chaplains in 2005. Over the years at VCU she also served as the FCC Team Leader and as the Trauma, E.D., Neuro, Surgery Faculty Liaison with CPE Chaplain students, and with staff in those areas. She moved to Bon Secours in February 2012, where she served as the Lead Chaplain with St. Francis Medical Center and as a member of the Critical Incident Team with Bon Secours. She recently returned to VCU, as FCC Team Leader and Clinical Liaison with the Surgery Trauma Service Line.
She has published in the area of staff support after national crisis, and provided presentations on crisis, grief, communication, charting, and the role of the FCC Team at VCU. She and her husband Mike have two children, Jonathan and Carrie. Stephanie enjoys dancing, camping and digging in the yard. She aspires to be a Camp Host when she retires.
Recently Stephanie was featured on Interfaith Voices, the nation's leading religion news magazine on public radio in a segment called "Sacred Moments in a Virginia Hospital," which was part of an hour-long broadcast: Chaplains Part III: Deep Breaths in the Trauma Room. Lex Tartaglia and Josh Andrzejewski were also included in the broadcast.