Our team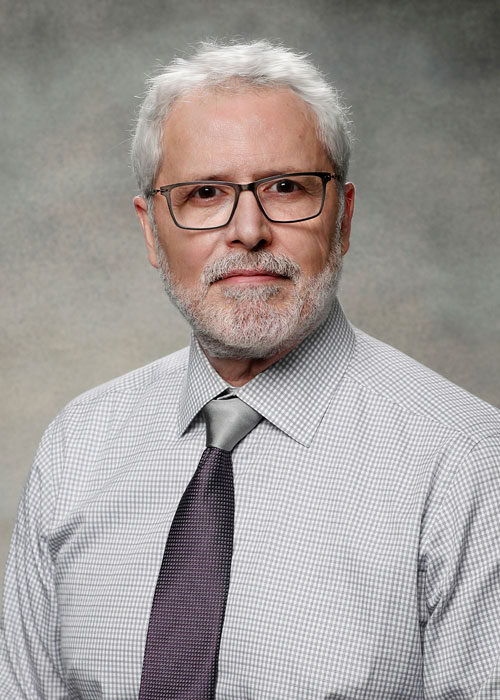 Thomas P. Mayhew, PT, Ph.D., FAPTA
Associate Professor
Email: tmayhew@vcu.edu
Professional interests
Dr. Mayhew has been a member of the Department of Physical Therapy at VCU since 1985 and also has an affiliate appointment in the School of Medicine's Department of Anatomy and Neurobiology. He was Chair of the Department of Physical Therapy from 2002 through 2012 and is currently directing the DPT program. He teaches gross anatomy, neuroanatomy, pharmacology, and the comprehensive review course. He has been a physical therapist since 1983 and has worked in a variety of clinical environments including rural acute settings and home health, skilled nursing facilities, spinal cord rehabilitation, and outpatient orthopedics. His current research interests are associated with educational issues such as determinants of program success and licensure for DPT students.
Education
Ph.D. Anatomy and Physical Therapy (1991), Virginia Commonwealth University, Medical College of Virginia Campus, Richmond, Va.
M.H.S., Health Science (1984), Washington University, St. Louis, Mo.
B.S. Physical Therapy (1983), Washington University, St. Louis, Mo.
B.S. Occupational Therapy (1979), State University of New York at Buffalo, Buffalo, N.Y.
Key professional service activities
Mentor, Educational Leadership Institute, American Physical Therapy Association, 2013-2017
APTA Awards Committee - Educational Awards Subcommittee, American Physical Therapy Association, 2011 – 2012
Director, Board of Directors, American Council of Academic Physical Therapy, American Physical Therapy Association, 2011-2013
American Council of Academic Physical Therapy, Governing Board, American Physical Therapy Association, 2009-2010
Advisory Panel on Education, American Physical Therapy Association, 2009-2012
American Council of Academic Physical Therapy, Organizing and Development Committee, Section on Education, American Council of Academic Physical Therapy, 2008-2009
Delegate, Virginia Physical Therapy Association, 2007 - 09, 2012 – 2017
Treasurer, Virginia Physical Therapy Association, 2004 – 06; 2012 – 2016
Board of Directors, Virginia Physical Therapy Association, 2004 – 06; 2012 – 2016
Complete curriculum vitae outlining grants, publications, teaching and service → ‌