Our team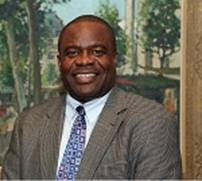 Henry Amedeker, D.Min., M.Div., MS, BCC
Weekend FCC Team Leader
Phone: 804-628-6249
Henry Amedeker serves as Family Communications Coordinator and Weekend Overnight Lead Chaplain in the Department of Pastoral Care and Patient Counseling. Apart from leading the Weekend Chaplain team, Henry also focuses on provision of spiritual and emotional counseling as well as bereavement support to potential organ donor patients and their families.
Henry is a Board Certified Chaplain who also holds Doctor of Ministry in International Missions from Virginia Union University, Richmond, Virginia. His academic project focuses on Hospitality as a powerful tool for Christian Evangelism. He obtained a Master of Science in Patient Counseling currently with Clinical Pastoral Education at the Virginia Commonwealth University School of Allied Health Professions. He is a Master of Divinity graduate from the Lincoln Christian University, Lincoln, Illinois.
Prior to VCUHS, Henry served as Pediatric and Adult Palliative care Chaplain with Bon Secours Hospital system. He was a Church Planting Missionary with the Southern Baptist Conservatives of Virginia (SBCV) and Illinois Baptist State Association (IBSA). He also directed the Seed International Missions and Hospitality Project of the Seed International Church, Richmond, Virginia and served as Associate Minister in charge of International Outreach of First Baptist Church Springfield, Illinois.
Henry is gifted with calm presence and has compassion towards patients and families.