CHP faculty member named among 2023 PACME honorees
Alena Hampton, Ph.D., associate dean for Academic Affairs and Student Success and assistant professor in the Department of Rehabilitation Counseling at Virginia Commonwealth University's College of Health Professions, recently was honored during a ceremony for the VCU Presidential Awards for Community Multicultural Enrichment (PACME).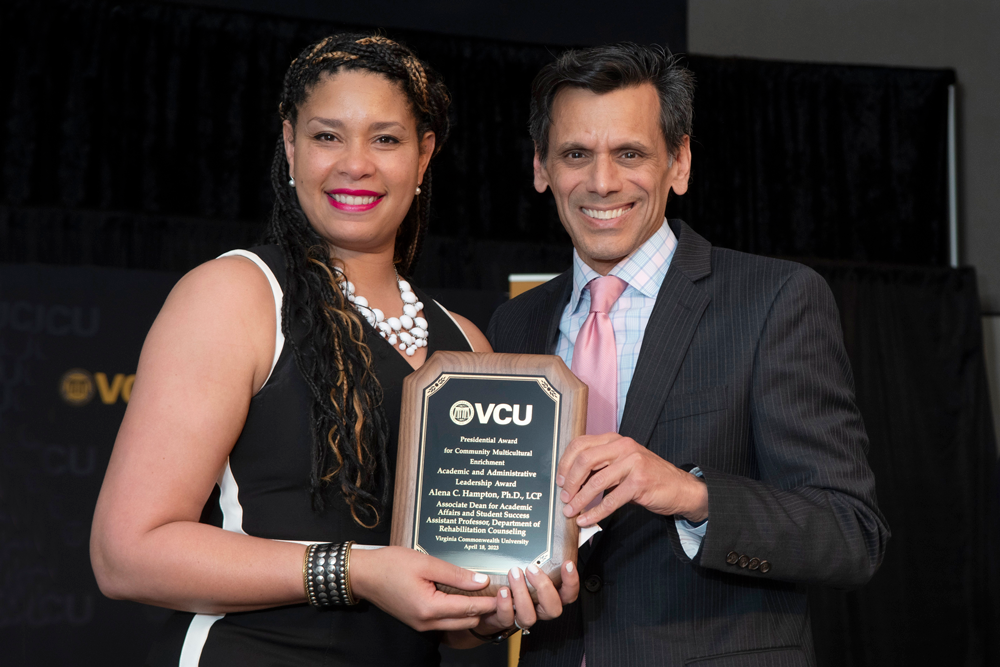 Hampton received the Academic and Administrative Leadership Award for her efforts in enhancing the goals of inclusive excellence and VCU's commitment to diversity and inclusion.

"It really matters to me that my work makes a meaningful contribution, so it really does mean the world to me to be acknowledged here today," said Hampton after being recognized during the ceremony.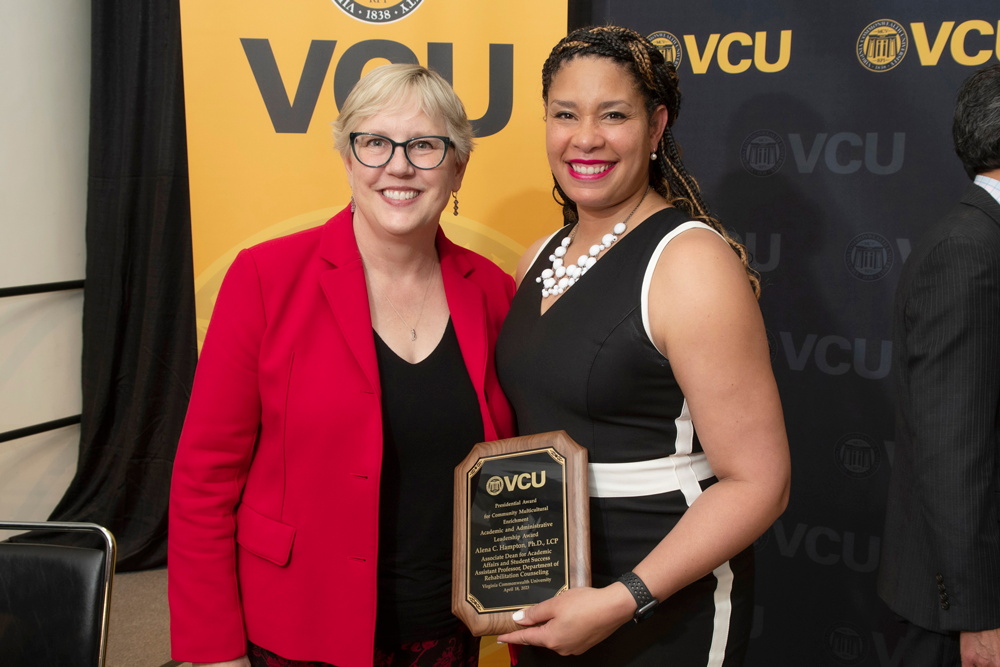 The PACME Awards recognize VCU and VCU Health individuals and groups who have made exemplary contributions with regard to promoting civility, building community, establishing cross-cultural initiatives, advocating equity, and nurturing a welcoming and inclusively excellent environment throughout the university and area communities.
To read more about Hampton and this year's PACME recipients, visit the full story at VCU News.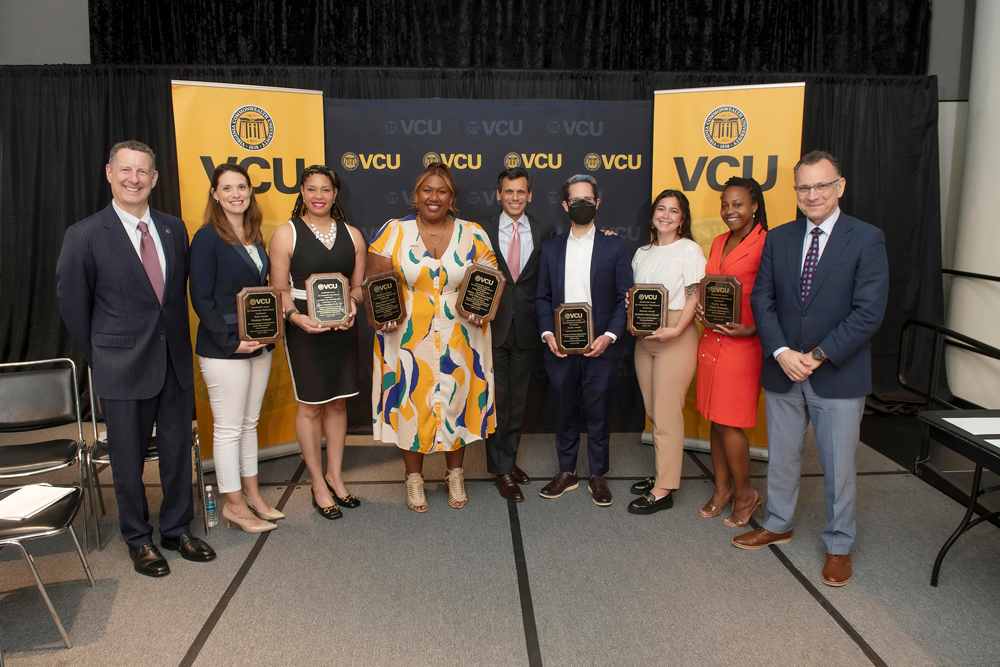 Photos courtesy of VCU's Office of Institutional Equity, Effectiveness and Success