Under One Roof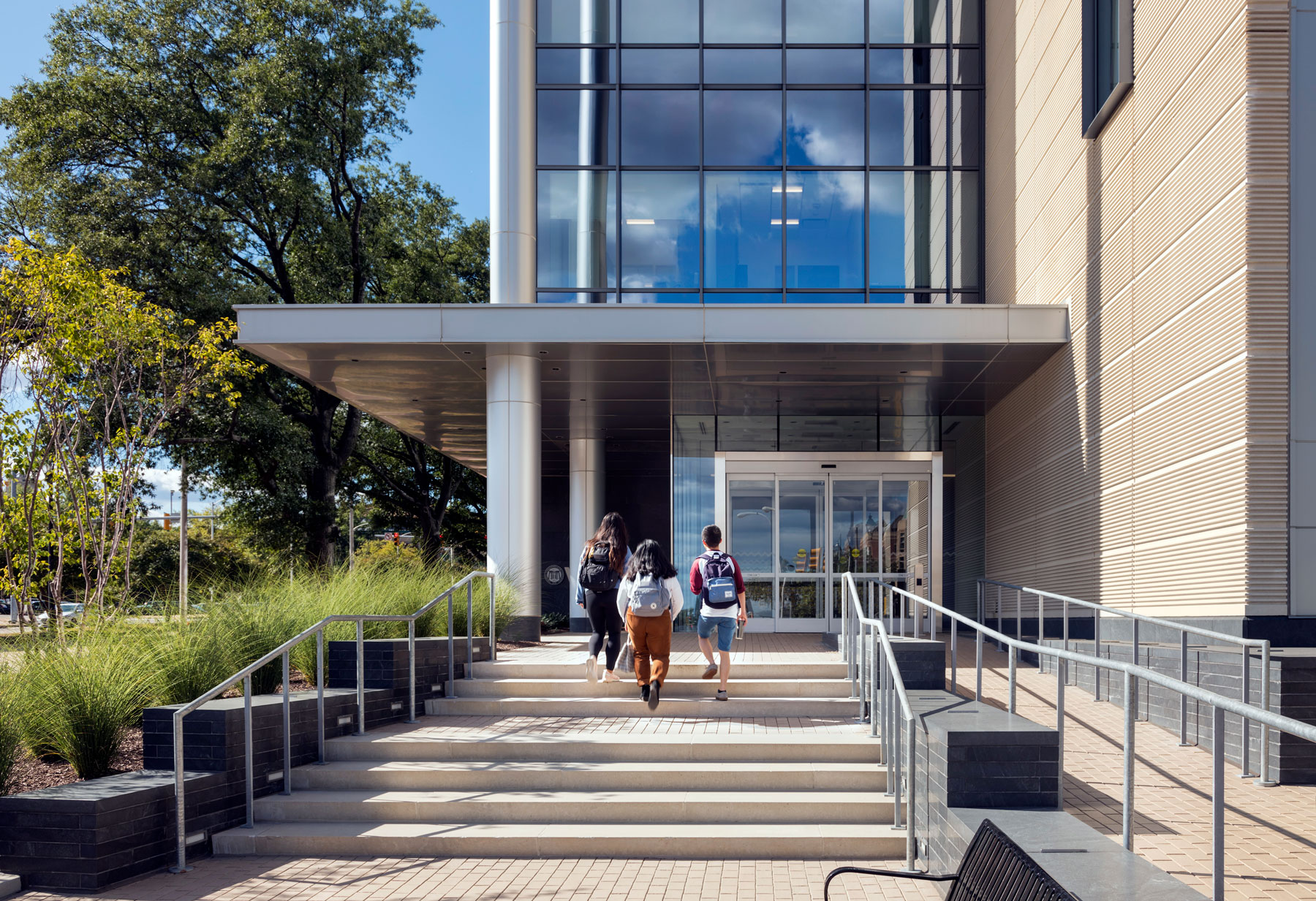 Graduates of the VCU College of Health Professions(CHP) work together side by side every day to provide the best integrated health care possible — and now, for the first time ever, CHP students will learn that way too. In 2019, to mark our 50th anniversary, we opened the College of Health Professions building. Bringing all of our 11 units under one roof, from five different buildings across two campuses, enables our students and faculty to collaborate in ways that have not been previously possible.
What's more, this state-of-the-art facility enhances our ability to offer exceptional interdisciplinary research and scholarship experiences. The building matches the outstanding caliber of our nationally acclaimed academic programs while significantly improving our efforts to attract and recruit the best and brightest students and faculty. It is a visible reflection of the college's and VCU's commitment to preparing students to be the very best in their chosen fields.
Building specifications

Size: 154,000 sq. ft., 8 levels
Features: Classrooms, study areas, auditorium, patio, "smart apartment," anesthesia simulation suite
Certification/recognition: LEED Silver certification
Architect: EYP Architecture & Engineering
Budget: $87.3 million
Location: MCV Campus at 10th and Leigh streets
Completion date: Fall 2019
Floor plans
The CHP building provides more square footage for students and is leading to an increased enrollment. This means even more highly skilled, highly trained graduates available to improve patient outcomes in Virginia and beyond.
Highlights by floor
Giving opportunities
The $87.3 million College of Health Professions building will increase the capacity to grow our high-demand programs and promote a culture of interprofessional practice that mirrors the future of health care delivery. The college welcomes your support.
Building naming opportunities
New building: $10,000,000
150-person lecture hall: $250,000
Entrance lobby: $200,000
Multipurpose room: $185,000
25-person classroom: $85,000
20-person classroom: $65,000
Entry gallery showcase: $65,000
Outdoor courtyard: $25,000
Outdoor student meeting area: $15,000
Student study area: $6,500
Outdoor bench (10): $1,000
For more information on giving opportunities to support our new building, contact T. Greg Prince, senior director of development, at tgprince@vcu.edu or (804) 828-7247.