'I could really see myself here at VCU'
A health sciences summer pathways program offers undergrads from across the country a six-week slice of life as a graduate health professional student — and connections to last a lifetime.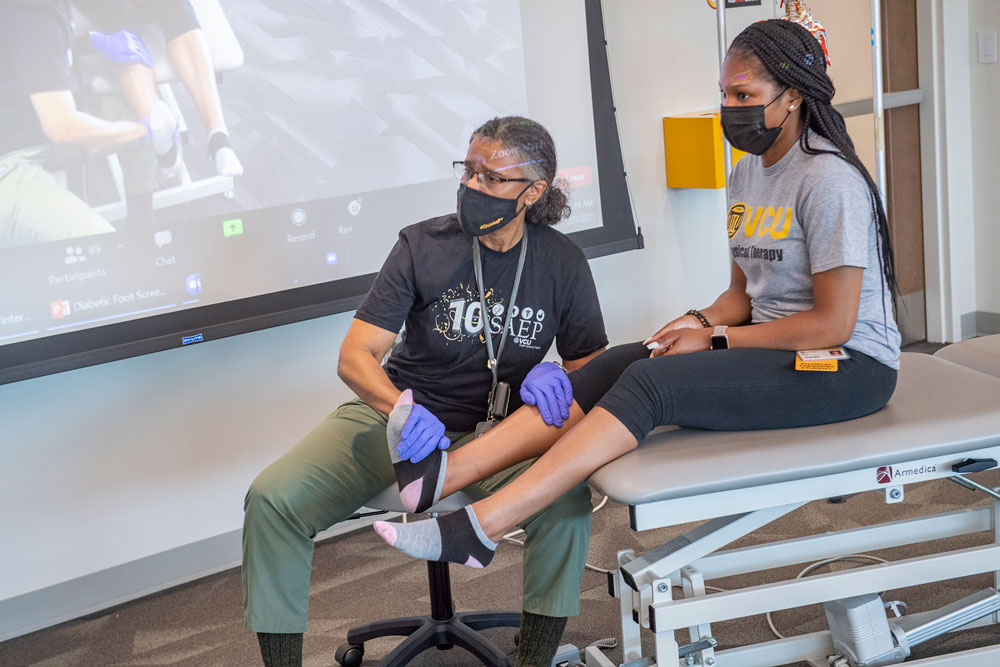 Image by Tom Kojcsich, University Relations
As director of special programs for student recruitment and retention and an associate professor in the Department of Physical Therapy at the VCU College of Health Professions, Cheryl Ford-Smith created a physical therapy-focused high school program in the 2000s and was used to managing every aspect of a pathway program, from recruitment to education of participants. When VCU established the Division for Health Sciences Diversity and its pathway programs, Ford-Smith could put her focus back on what she does best: establishing relationships with pre-health students and educating them about the profession and VCU's program.
Read more about student experiences at the Summer Academic Enrichment Program.