Nurse Anesthesia events drive excellence through continuing education and diversity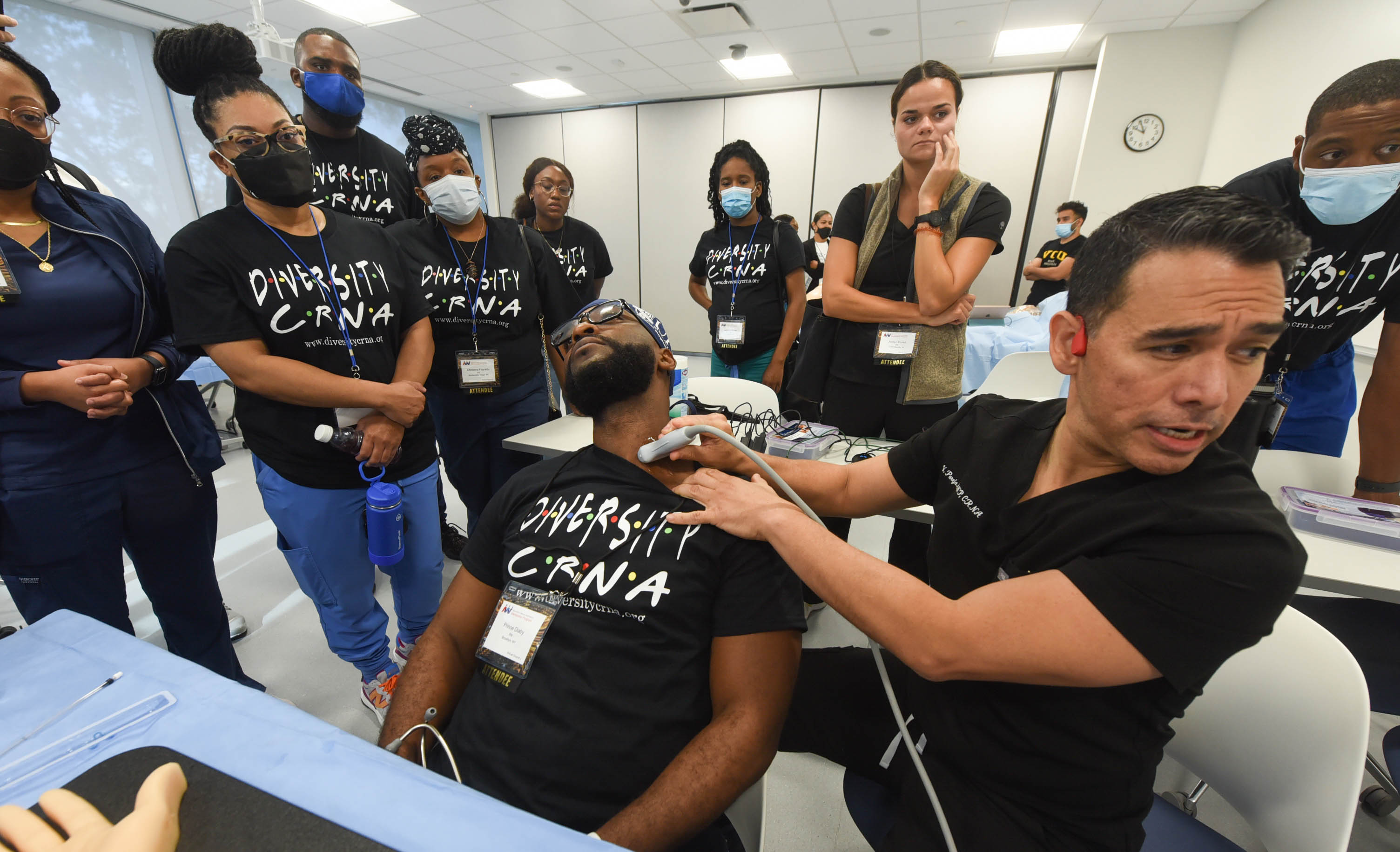 The College of Health Professions Department of Nurse Anesthesia recently hosted the inaugural Nurse Anesthesia Faculty Associates (NAFA) RVA conference. The four-day event featured continuing education activities on diverse and clinically-relevant anesthesia topics. At the culmination of the conference, faculty participants had the opportunity to engage with students, alumni and CRNAs.
On the heels of the NAFA RVA conference, more than 200 critical care nurses of color from across the country interested in nurse anesthesia, came together as part of the Diversity CRNA information session and airway simulation lab workshop. The mission of the Diversity in Nurse Anesthesia Mentorship Program is to inform, empower, and mentor underserved diverse populations with information to prepare them for a successful career in Nurse Anesthesia.