VCU Bridge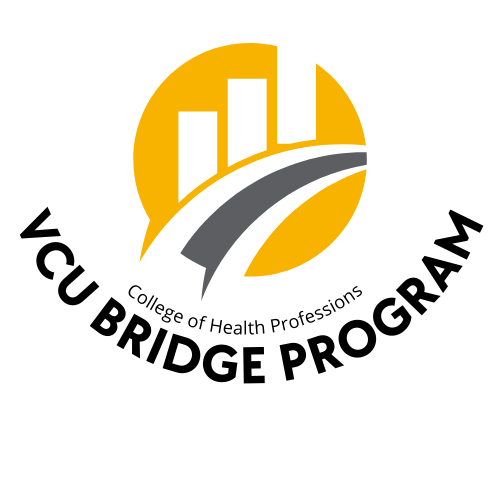 VCU Bridge is a pathway program for southwest VA community college students transferring into the College of Health Professions (CHP) programs. In collaboration with the Southwest Virginia Higher Education Center, Virginia Health Workforce Development Authority, and the College of Health Professions, VCU Bridge participants will have the opportunity to be AHEC Scholars.
Eligible students are invited to apply to VCU Bridge during their second semester at a Southwest Virginia Community College institution. VCU Bridge students, while attending their current VCCS southwest community college, will take part in academic coaching, mentorship, and co-curricular preparedness programming designed for health sciences students.
Eligibility
Students currently enrolled in a Southwest Virginia Community College System institution in pursuit of an Associate degree with at least 15 credits.
Achieve a minimum cumulative 2.5 GPA and maintain good academic standing.
Students who have a strong interest and demonstrate the potential to complete a degree in higher education.
Students must receive and accept the VCU Bridge invitation offer to participate.
Why VCU Bridge?
During VCU Bridge you will be connected to a network of academic resources in the College of Health Professions here at VCU while appreciating the convenience of your current institution. Through this program you will have access to mentorship, academic coaching and milestone certifications preparing you for a career in healthcare. Upon successful completion, you will have:
A well-defined academic plan and career path.
A strong academic and social support network.
A solid foundation upon which to build a successful CHP & VCU college experience.
Successfully completed the requirements of the Area Health Education Center (AHEC) Scholars Program.
Benefits
$1,500 stipend
Faculty mentorship
Academic coaching
Application fee waiver at time of application to CHP program
How to Apply:
Application
Supplemental Requirements Include:

Letter of Intent
Transcript (proof of enrollment/credits)
Letter of Recommendation (1)
Letter of Intent
Tell us about your interest in the VCU Bridge Program. What College of Health Professions program most interests you? What are your future career goals and how can the VCU Bridge Program help you reach these goals?
Letter of Recommendation
Request one (1) recommendation from an instructor who has had you as a student in their class or academic advisor who can comment on your qualifications for VCU Bridge admission criteria.
We will accept letters from a coach, academic/professional mentor, or former employer if a faculty letter is difficult to receive.
If you have questions about the VCU Bridge program, please contact:
Jan Bailey Stout, M.Ed.
Bridge Recruitment Coordinator, College of Health Professions
Address: One Partnership Circle, Abingdon, VA 24212
Phone Number: 276-619-4383
Email: stoutj2@vcu.edu